Are you looking for a way to increase your chances of being approved for car finance?
Are you ready?
Applying for car finance through us does not harm your credit file as we perform a soft search only. ✅
How can I increase my chances of being approved for car finance?
1. Improve your credit score
The first thing you should do before you start to raise your credit score is to check your credit report and the information that is listed on it. Checking out your credit score means you can see exactly what the lenders will be looking at when they receive your application. It also gives you an opportunity to correct anything that might be wrong on your credit file. You can find this online through websites like Experian, Equifax, Clear Score, or Credit Karma. If your credit score is poor you should follow our tips for rebuilding your credit score.
Don't miss payments on your household bills or any other financial commitments, such as a mobile phone, before you apply for car finance. If you do have defaults, unfortunately, the damage has been done to your credit file already, so try and continue paying towards payments that are still up to date. Keep up with these payments to avoid defaulting on them, as this will only make your credit score worse.
Having a bad credit score is one of the main reasons that your application for car finance would be rejected, so this is one of the things you need to look at before applying for car finance.
If you've already been refused, check out how being declined car finance can affect your credit score.
2. Put down a deposit
We pride ourselves on our ability to offer all customers a car finance deal with no deposit needed. However, the bigger deposit you have to put down on a car, the less money you have to borrow from the lenders. It can be hard to save up a substantial deposit, but if you do it could help increase your chances of being approved. Not only that, but it can also reduce the amount of interest you will pay.
Get a FREE no-obligation quote.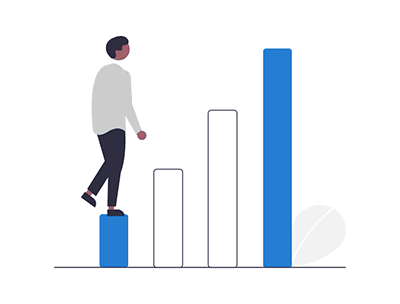 3. Register on the electoral roll
If you haven't registered to vote already, then do it! This will allow lenders to identify you easily and trace your address history. It only takes 5 minutes to register and you can do it all online. This helps your chances of being approved for car finance by making it easy to find. In fact, some lenders can decline you on this alone as it is seen as a bigger risk.
4. Make a joint application (if your partner has a better credit score!)
Making a joint application can be worthwhile if your partner has a better credit score as it can increase your chances of being approved for car finance. Together you will be responsible for repaying the finance on time and if you miss any payments then you will both have these recorded against you on your credit files.
5. Consider a guarantor
It's not for everyone, but if you are considering car finance with a guarantor you are very likely to get approved as the lender essentially has two chances of the loan being paid back. If you fail to meet your car finance deadline, your guarantor will have to meet the payments instead. Guarantors no longer have to be homeowners or be related to you either.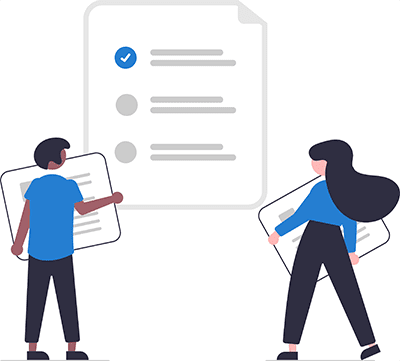 6. Avoid multiple applications
Avoid making multiple applications for credit – even if you've been declined by several car finance lenders. It can be very frustrating, but too many applications for credit will look bad on your credit record to any lenders you try in the future and can also negatively impact your credit score. Our online application only provides a soft search credit check on your credit report and won't affect your score.
What are the benefits of getting car finance?

 Spread the cost of a new car into more manageable weekly or monthly payments.

 The APR (annual percentage rate) is fixed so you don't have to worry about the interest going up.

 You can improve your credit score by making all of your payments on time.

 You could drive away a new or used car without making any initial payment or deposit.
Who can apply for car finance?
What will I need to apply for car finance?
You will need to have a full licence for the majority of lenders to consider your application so it's worth waiting until you pass your driving test if you've only got a provisional license and you're thinking of applying.
You'll need to have a UK bank account for your repayments to come out of each month or week and lenders will want to see that you have an income. The best way to do this is by providing your bank statements so they can see your income and expenditure.
In most cases, lenders will want to see proof of your address, usually in the form of a utility bill. If you're registered on the electoral roll, lenders will be able to trace your address history which can help your application however it isn't mandatory.
Read our full list of the documents needed for car finance.
We approve car finance applications every hour
Even if your credit score isn't in the best of health, we can still help you. We aim to have a car finance decision for you within the first hour of applying, even if you have poor credit. If you've taken the steps above to increase your chances of being approved for car finance, we're ready for your application!