Looking for car finance in London? Refused Car Finance is the number one bad credit car finance specialist. We are committed to helping you get car finance near you!
We understand that living in London can be expensive! However, just because you live in London doesn't mean that you have to pay more for your next car. We know it's of utmost importance that you get the best London car finance deal possible!
Car finance deals in London
✓ Fixed Interest Rates
✓ Flexible Repayment Terms
✓ No Deposit Options
✓ Affordable monthly payments
✓ Receive a same day instant decision
Don't settle for anything less than the best car finance London deal! We work harder than anyone else to get you the best car finance deal that suits you. We understand that everyone has different needs and what is suitable for someone else may not work for you!
We will match you up with the lenders that suit your needs. One of the biggest benefits of using a car finance broker is that we can quickly compare a range of lenders and finance packages!
Which postcodes do we cover for car finance in London?
Postcodes that we cover for car finance London:
E – Eastern, EC – Eastern Central, N – Northern, NW– North Western, SE – South Eastern, SW – South Western and Battersea, W – Western and Paddington, WC – Western Central
We can provide car finance across London and the whole of the UK!
London Car finance with bad credit
Car finance for bad credit is made easy with Refused Car Finance. When you apply for car finance through us you have over a 98% chance of being approved. That means you have over a 98% chance of driving away in your car with your finance all sorted!
We are proud to say that we have one of the highest acceptance rates for London car finance from any broker or lender in the UK. How do we do this? We have carefully selected a specialist panel of lenders who focus specifically on approving people with bad credit, or on benefits. Due to the depth of our lending panel and their lending criteria, we are able to significantly improve your chances of being accepted for car finance compared to many of our competitors.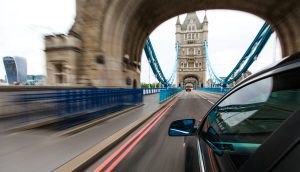 The best car finance deal for you!
Ready to get started? Applying with us will not affect your current credit score and only provides a soft search on your credit file.