Car finance is a straightforward and simple process. One of the most important steps and an unavoidable part of the process is getting credit searched. Lenders want to know how likely you are to repay your car loan, so your chances of being approved will depend on what your credit report looks like. Read on to find out how your credit score affects car finance.
What is a credit score?
A credit score is essentially a tool that lenders use to help decide whether you qualify for the credit card, personal loan, mortgage or car finance that you're applying for. Using the personal information you provide with your application, lenders will decide how much of a risk you are to lend to.
Your credit score is based on your credit report. This is a report that includes information on your debts, credit cards including their limits and available spend, utility accounts and their payment history, credit search that have been recorded and any public records such as your registration on the electoral roll and CCJ's.
What score do I need to be approved for car finance?
There isn't a universal credit score that will guarantee approval for car finance – in fact, no one can guarantee car finance! However, those with a higher score are generally seen as less of a risk than those who have a low credit score. Each lender has their own criteria and your score can actually vary from each credit scoring agency so be sure to check as many as you can. Our wide panel of lenders means we have up to 60 different lending products, so we're certain to find you your perfect car finance deal.
Checking your score before you apply is a good idea as there are some small steps that you can take that will help to increase your chances of being approved for car finance. Registering yourself on the electoral roll is a really quick and easy tip, as it helps lenders trade your address history and reduce the possibility of making a fraudulent application.
If you have bad credit due to having no credit history, you may think it's impossible to get approved and want no credit check car finance. However, at Refused Car Finance, we believe you shouldn't be penalised if you haven't taken out credit in the past. You are seen as more of a risk to lenders as they don't know what type of borrower you will be without having any credit to your name.
Related – What is the lowest credit score needed for car finance?
Can I get car finance if I have a bad credit score? 
Getting car finance with a bad credit score is possible. There are several options available through our panel of lenders if you have a less than perfect credit score. We understand that it can be tough to get the money together for a deposit, so we can offer no deposit car finance options, even with bad credit.
After you've been approved for car finance, you can start to rebuild your credit score by making all of your repayments on time. If you have a PCP finance agreement, you can reapply for a new car at the end of the term and you could be offered a better interest rate. If you've chosen Hire Purchase or Conditional Sale, you can find out how to refinance your car loan for a cheaper rate when you've paid off some of your current agreement, so lenders can see that you have a good history of repaying and you've built your credit score back up.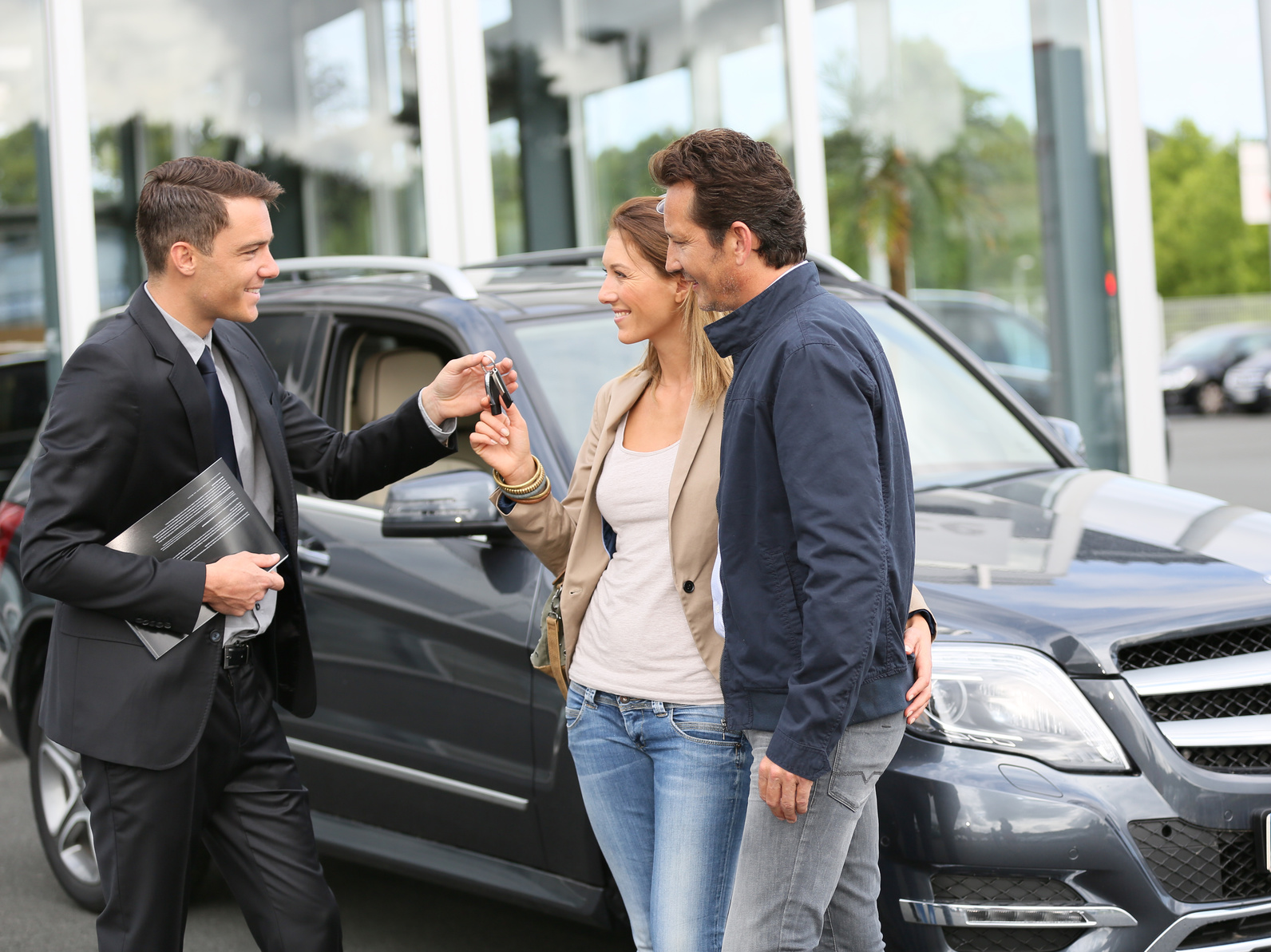 What are the different types of car finance available?
Hire Purchase Explained
Hire Purchase is good for customers who want to own their car in the long run. Essentially you hire the car from the finance company until the final payment has been made. Then the title of ownership transfers to you after you've paid a small fee called an 'Option to purchase fee'.
Spread the cost of your new car into monthly or weekly payments with a Hire Purchase agreement. You can also benefit from a low deposit as generally a deposit of no more than 10% is required.
Personal Contract Purchase Explained
Due to the structure of this finance agreement, Personal Contract Purchase is perfect for anyone who likes to change their car regularly. A PCP agreement usually lasts 2-3 years and at the end of the agreement, you have several options. Firstly, you can hand the car back and simply walk away. Because the finance company have guaranteed the minimum value of the car you have nothing more to pay. The next option is to purchase the car by paying off the Guaranteed Minimum Future Value (also known as a balloon payment). The final option is if your car is worth more than the GMFV then you can sue the difference towards a deposit on a new car and enter into a new PCP.
Conditional Sale Explained
A Conditional Sale car finance agreement is very similar to a Hire Purchase however with a Conditional Sale you commit to purchasing the car at the start of the agreement. This means when the term has come to an end and you've paid your final repayment, ownership of the vehicle is transferred to you automatically and you have no extra fees to pay.
Looking for car finance?
Apply online today with Refused Car Finance and you can benefit from:
No deposit
A quick, online application
98% Approval rate
Buy a car from ANY independent, FCA approved dealer in the UK