In 2022, you're more than likely to have heard of a dash cam, have one yourself or at least know someone who uses a dash cam in their car. In recent years, dashcams have grown massively in popularity and more drivers than ever are choosing to use one in their vehicles. There are so many benefits of having a dash cam in your car and one of the main reasons people use dashcams is to protect them against fraudulent insurance claims, capture car theft or damage and use them to lower car insurance premiums. With that in mind, there are many dash cams to choose from but how can you which is the best dash cam to buy? Our guide below has been designed to help you find exactly that.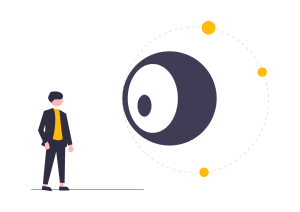 A dash cam or a dashboard camera is a device used to record the road in front of you. The small camera is positioned on your dashboard or you can also get a rear dash cam too. The dash camera can be activated when the car is started and proceeds to record your entire journey. Dash cams are often used in insurance claims or to show evidence of theft or damage as they are time-stamped in a way that can not be tampered with. depending on the type of dash cam you choose, you can benefit from a front view of the road, front and back or a cabin view (more commonly used by taxi drivers). Our list below looks to explore the best dash cams for all budgets and helps you decide which is right for you. 
1. Nextbase 622GW (£269)
It's no wonder that the Nexbase 622GW features in many of the lists of the best dash cams you can buy for your car. Nextbase has a range of dash cams on the market today but the 622GW is the best when it comes to footage quality. This dash cam comes with a 4K resolution camera that provides one of the clearest images out of all the dash cams on our list. Even in poor lighting conditions, the 622GW still performs to a high standard. The Nextbase 622GW dash cam also comes with handy features such as an Alexa voice activation and What3Words integration to pinpoint its location. The built-in polarizing filter is also a great addition to reduce glare from the windscreen and one of our favourite features is the digital image stabilisation which helps to reduce bumps and shakes in the road from interfering with the quality of the footage.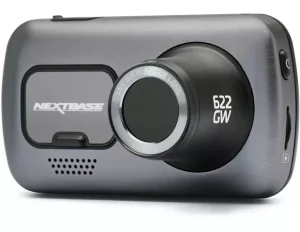 2. Kenwood DRV A601W (£260)
The Kenwood DRV A601W doesn't live up to the quality of the Nextbase 622GW when it comes to recording in darker conditions but its 4K camera quality and the built-in HDR technology certainly give it a run for its money. The Kenwood DRV A601W is slightly more expensive than the Nextbase above but it comes with a 64GB memory card which the Nextbase 622GW lacks. The Kenwood DRV A601W also comes with an impressive built-in GPS and also the ability to hardwire the device into the car's battery so you never have to worry about start/stop engines or remembering to start the recording. The Kenwood DRV is one of the best dash cam for your car if you want fuss-free, easy-to-use recording without the bells and whistles.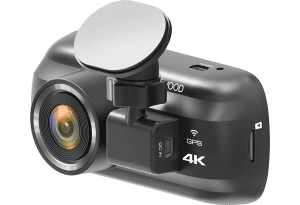 3. Garmin Dash Cam Mini 2 (£99)
If you're looking for the best budget dash cam to buy, look no further than the Garmin Dash Cam Mini 2. The Mini 2 is one of our smallest dash cams on the list in terms of both actual size and price but it should not be overlooked. If you're new to the idea of getting a dash cam, you may want to dip your toe first and invest in the Garmin Mini 2. After the success of the original Dash Cam Mini, the second version builds on all its best qualities such as its compact design but also brings a new voice control and remote live view. The Mini 2 works in conjunction with the free Garmin smartphone app which can be downloaded for iPhone and android devices. However, if you aren't much of a smartphone person, you may struggle to get the full Garmin dash cam experience.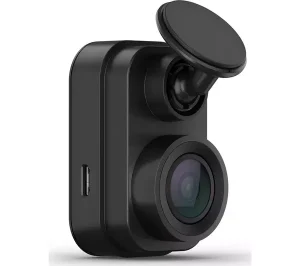 4. Mio MiVue 818 (£129)
You may be more familiar with the Garmin and Nextbase models but Mio dash cams should also be top of your list. The Mio MiVue 8181 is classed as a budget dash cam but still comes in at around £130. However, this is one of the best budget dash cams UK because of the range of features you get for your money. The MiVue 818 is one of the best-selling models for Mio and comes with full HD, integrated WIFI, built-in Bluetooth, speed camera alert and smart parking mode as standard. The smart parking mode allows to dash cam to save battery and go into standby but is able to switch the recording mode on if it detects movement or impact near your vehicle. The 818 has a sleek and compact design and boasts and impressive 2.7inch display without taking up too much room on the windscreen.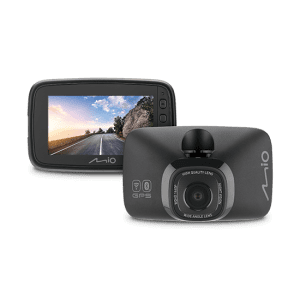 5. Thinkware Q800 Pro (£294)
The Thinkware Q800 Pro is one of our more expensive dash cams on the list but it's one of the most impressive too. As far as the best dash cams 2022 go, the Thinkware is a great contender for the top spot. Unlike many of the other models we've featured, it doesn't have a screen and instead hugs to the windscreen whilst in use and can be easily slid out if you don't want to leave it in the car. Instead of a screen, you can view your footage, live recordings and update settings from your smartphone by downloading the Thinkware Dash Cam app. As expected, the Thinkware Q800 Pro comes with a whole load of smart features as standard such as the location Cloud App, timelapse recording, energy-saving parking mode and also collision warning systems. if you want an all-rounder, the Q800 Pro could be the perfect dash cam for you.