More drivers than ever are considering getting a car with low emissions! The electric and hybrid car market is becoming increasingly popular and with many models having been around for a number of years now, there are also many second-hand cars to take advantage of. It is common knowledge that eco-friendly cars have a higher purchase price due to the advanced technology used. So, we want to bring you the cheapest eco-friendly cars you can buy today!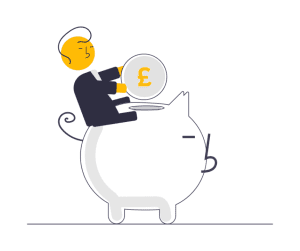 What are the cheapest eco-friendly cars to buy? 
The Renault Zoe is one of the cheapest EVs you can buy today. It's an electric car which doesn't mean that a low budget has to mean a low electric range. The Renault Zoe offers around 200 miles on a single charge and won't break the bank when you buy it. What's more, our used car finance deals can help you spread the cost! The Zoe is one of the oldest EVs to be sold in the UK and with each new generation it gets better and better. Due to its low purchase price and running costs, it's also one of our recommendations for the best cars for new drivers too!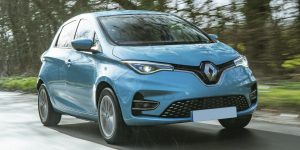 One of the cheapest eco-friendly cars you can buy this year is the Nissan Leaf! The Nissan Leaf first appeared on UK roads all the way back in 2011 and was the best-selling EV for many years. The Nissan Leaf is a compact, dependable and sensible electric car to buy, Whilst it doesn't sound like the most exciting EV to buy, the Nissan Leaf shouldn't be overlooked. It's a great stepping stone for anyone looking to dip their toe into the world of emission-free driving. The Nissan Leaf will provide around 168 miles on a single charge and the top of the range Leaf e+ will get you 239 miles of pure electric driving.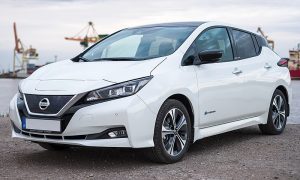 If you're looking for a cheap hybrid car to buy, the Toyota Hybrid Auris can be the car for you! Its low purchase price and dependability make it a great car for any budget-savvy driver. The Auris rids itself of its old shapeless exterior and bland looks and the new Hybrid version brings a more athletic look and feel. The Auris Hybrid is easy to drive, comes with a generous amount of equipment as standard and offers low running costs. The Auris is no longer part of Toyotas's new car line-up but used car deals on the Auris can help to keep costs low when buying your next car.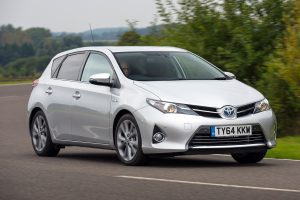 The MG ZS EV is one of the cheapest eco-friendly cars you can buy but without skimping on quality. It's a good-looking, family SUV that can handle the roads well. It offers a massive 273 miles of all-electric-driving when you choose the top-end 'long-range' model. It can be cheaper to buy than some of its more popular rivals and is definitely more practical. The interior is sleek and spacious and there's plenty of room for the whole family, including your beloved furry companion! It features on our list of the best cars for dog owners due to its large boot space and practicality.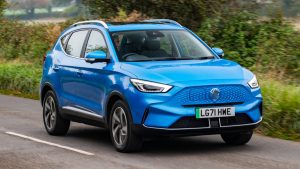 Check out our EV and hyrbid car finance deals!
If you're enjoying our list of the cheapest eco-friendly cars to buy, why not spread the cost further with our used electric and hybrid car finance deals? Our lending panel has been specifically designed to help those with bad credit get a car finance approval!
The Citroen Ami is one of the cheapest eco-friendly cars on our list and it certainly is the most striking. We understand the Citroen Ami isn't for everyone but if you're looking for something a little out of the ordinary, it could be the perfect for you. Also if you're a young driver looking for a car, you can legally drive a Ami in the UK from the age of 16 as long as you have a valid moped license. This is because it's not technically classed as a car but more an electric quadracycle. It's a vehicle which is purely suited to dotting around town and as expected with such a small car, it only offers a short range of 46 miles.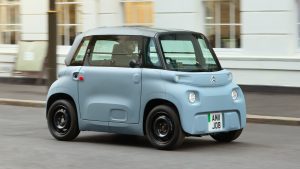 The Fiat 500 has long been a fan favourite among UK drivers. It's cheap to insure and cheap to run but how can Fiat make it even better? By making it a full EV, of course! The Fiat 500e offers around 199 miles of all-electric driving and is nippy around town. The Fiat 500 tends to be a popular city car and its new stylish looks will be sure to turn heads. Most of the improvements the Fiat 500 come within and the interior is oozing with a new style and technology. The Fiat 500e is one of the cheapest eco-friendly cars you can buy and it been around since 2021 so you can take advantage of a second-hand car offer too!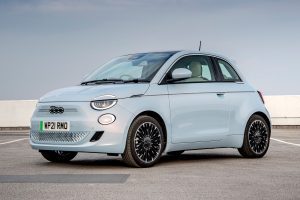 The Honda Jazz e:HEV is a full hybrid vehicle that was released in 2023. It's one of the newest hybrid cars on our list and it should not be overlooked! It is at the top of its game when it comes to fuel efficiency and it can offer a massive 550 miles on a full tank! It is also a self-charging hybrid which means there's no need to plug it in which helps reduce range anxiety. Instead, the electric battery is recharged through regenerative braking. The Honda Jazz e:HEV would make a reliable and cheap-to-run family car due to its low running costs and large carrying capacity.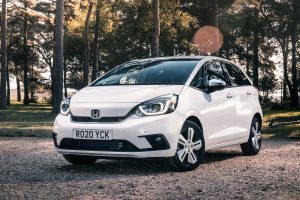 The Renault Captur E-Tech promises more fun with less fuel used when driving! It comes in two models, the full hybrid 145 and the plug-in hybrid 160. One of the best things about buying a hybrid is its perfect compromise between reducing fuel consumption and not having to change your driving style. We like the E-Tech full hybrid best and it's cheaper to buy than the plug-in hybrid version. When buying from new it also comes with a 8-year/100,000 miles battery warranty to get the most from your vehicle.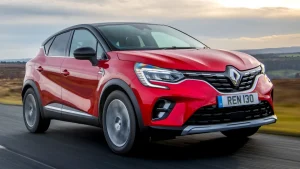 Get a finance quote with no credit impact!
If any of the cars on our list take your fancy, why not give us a go? Get a free finance quote and see how we can help you! Once you've been approved by one of our fantastic lenders, you can then shop for the used car you want from any reputable dealership in the UK.