Can you get car finance with a default on your credit file?
As high street banks warn of a rise in defaults on loans, more of us are concerned about how much impact a default has on getting car finance. If the default is playing on your mind and you're anxious about the repercussions, especially when coming to applying for car finance, you are certainly not alone. 
It's completely normal to worry about how your financial history will impact your application but it's important to realise defaults aren't the end of the world. You can get approved for a car on finance with defaults. Defaults do influence your credit score and lenders do consider your creditworthiness when deciding to approve your application. However, it is not the sole nor the most important factor.
A default simply means you missed a payment to a lender, and it has been declared on your credit file. You can receive multiple defaults from the same lender and of course separate defaults from individual lenders. It doesn't matter how much money you owe the lender, a default can occur for as little as a few points. The reason a default harms your credit score is that it signals a failure to pay in full and on time which can deter future lenders from loaning money to you. They aren't usually issued until you have failed to pay for at least 3 months.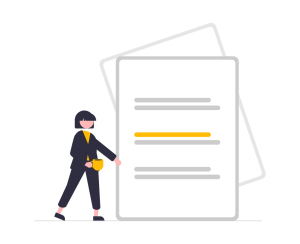 How do they impact your credit score?
Defaults do harm your credit score often dropping it by a significant amount. Of course, each credit bureau points system is unique to them so there is no set rule, but if you receive a default, you can expect your credit score to take a significant hit. 
What to do if you have a default on your credit file?
Missing a payment here and there is not the end of the world. Preventing a default is always the best but for most of us, we will find ourselves receiving one. If you are finding it is impacting your credit applications or are worried it may, you can take action to help your circumstances.
If you have received a default notice you must never ignore it, doing so can lead to a County Court Judgement which is more severe and has a much bigger impact on your credit applications. As soon as you receive your default notice you must take action.
Inform the lender as soon as it happens.
Start by contacting the lender who has issued you the default. Firstly, you want to make plans to make the repayment for the default amount. If you can pay it off in full there and then that is typically your best course of action, otherwise, make an agreement with the lender to make smaller monthly payments until the default is cleared. 
Submit a correction notice.
A notice of correction is a short statement explaining the reasons behind your missed payments that can be submitted and uploaded to your credit file. This is beneficial as future lenders can see your explanation helping them to fully understand your financial circumstances and can help them to decide to sway in your favour when making their lending decision.
Increase your chances of being approved in other ways.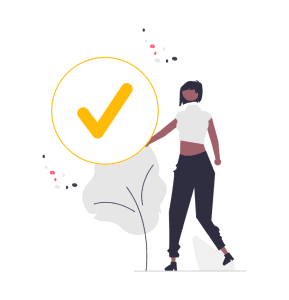 Our team is on hand to help you, even if other companies have rejected your application we could still help. Letting our team know why and how your default(s) occurred when applying, allows us to match you up to the right lenders and finance packages. We can even talk to lenders on your behalf to explain the situation to help your case further.  
It's also important to remember a new default will look worse to finance companies than an older one. Some car finance lenders will automatically decline an application with multiple defaults in recent history than defaults from years ago. Therefore, if you have just received a default and can wait a little longer before you apply, you may be better off doing so.
⭐️⭐️⭐️⭐️⭐️
"After being refused for so long, I concluded that I'd never be able to finance a car again. When I got accepted, I thought there must have been a mistake. Sean explained the process which was so so simple compared to other brokers wanting you to jump through hoops, I was driving away in my new car within 48 hours. Sean is not a pushy salesman, he is respectful and genuine. If you have bad credit but have the means to finance a car, I would recommend filling in the application and giving this company a try!"
Zeina from Hertfordshire, UK.
(Certified by Reviews.io)
Don't let a default stop you from getting car finance!
Let's get you the approval you need and into the driving seat of your next car.
✅ Applying has no impact on your credit score.
✅ We will get our lender's decision back on the same day.
✅ No deposit to pay.
✅ With a wide range of lenders, we can help you get that approval where others have failed.
✅ Our customers rate us 'Excellent'.
✅ Delay your first repayment for up to 6 weeks.
✅ We offer a free warranty with your finance package.
✅ No obligation quote.
How do I apply for car finance with a default? 
Applying is very simple and the best part is it is a soft search application, which means that there is no harm to your credit file whatsoever. When you fill out the application form our team will match you up with the most suitable lenders to try and get you the best quote.
Once we have you approved, we will run you through the quote from the maximum loan amount, monthly repayments to the interest rate offered. You can use the finance at a huge range of car dealerships across the UK too!
We're here to help you!
Start your car finance journey today and get a free, no-obligation finance quote from us. It won't harm your credit score and if you're accepted, you could be driving your new car in a matter of days!