Cheapest places to park your car in the UK
The National Numbers recently conducted a survey to find out the cost of parking per hour in major cities across the UK. They compared data between the HPI checker and Parkopedia to find out where the least expensive parking is with some fascinating results.
North East drivers have the most to cheer about as two of their major cities make the top 3 places. Taking the top spot on the cheapest place to park in the whole of the UK is Sunderland at just £0.79 per hour on average. Sunderland have even more to celebrate as it comes third on a global scale being beaten by only Sofia, Bulgaria, at £0.68 and the ultimate cheapest of Bucharest, Romania, at only £0.55 per hour.
Sunderland's rival town of Newcastle Upon Tyne takes third as the cost goes up to £1.72 ensuring the North East reigns supreme.
Splitting the Mackems and Geordies is the Brummies as Birmingham costs just £1.50 on average cementing second place on the UK list.
The most expensive place to park in the UK is London which is unlikely to shock many of you at over 11 times the cost in Sunderland. Manchester and Cardiff are the second and third most expensive retrospectively.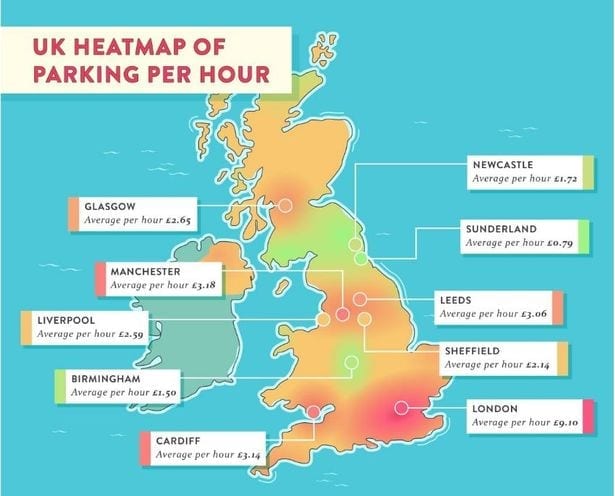 Below is a list in order from the cheapest to most expensive places to park your car in the UK:
Sunderland – £0.79
Birmingham – £1.50
Newcastle Upon Tyne – £1.72
Sheffield – £2.14
Liverpool – £2.59
Glasgow – £2.65
Leeds – £3.06
Cardiff – £3.14
Manchester – £3.18
London – £9.10
If you're struggling to find the best place to park in your local area then these handy
apps for drivers
may come in useful to help you locate the cheapest parking space in your area.
Let us know what your thoughts are, did your city come out on top?