We understand that a lot can happen over the course of your car finance agreement. Most agreements last between 3-4 years and you may now be in a position for a change. If you've come across our blog, then you're probably wondering if you can change your car when on finance. There are a number of finance agreements available in the UK which have their own terms and conditions in place so it's not as straightforward as just 'swapping' your car on finance. However, there are some options available to change your car with outstanding finance or end your car finance agreement early. If you weren't looking to swap your car but instead alter your current car, then head over to our guide on modifying a car on finance.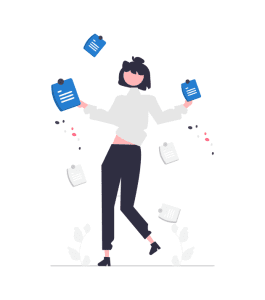 Can you swap your car on finance?
For many car finance agreements, you won't own the car until the end of the deal so you may be wondering if it's possible to change your car while on finance. You can't transfer your current car finance agreement onto a new car and 'swap' cars. This is because the original car finance agreement was calculated based on your current vehicle and its price. You can't change your car until you have settled the deal with the lender, as they technically own the car throughout the agreement. However, settling your car finance agreement early doesn't have to be confusing and there are a number of ways you can swap your car on finance.
How to change a car with outstanding finance:
There are 3 options which tend to be the easiest way to change a car on finance.
1. Settle your car finance agreement
Hire Purchase
One of the most straightforward forms of car finance is through hire purchase. Hire purchase agreements can be settled early by contacting the lender for a settlement figure. This figure is how much you owe on your car finance agreement (including any fees) and then paying off this amount. Alternatively, you can also end your car finance agreement early through voluntary termination.
Personal Contract Purchase
PCP car finance is a popular car finance agreement that gives drivers more flexibility and low monthly payments. However, it can be more complicated to settle a PCP deal early. Like hire purchase, you'll need to first obtain a settlement figure from your finance lender. Most PCP deals are designed so the Guaranteed Future Minimum Value is less than the current vehicle and you can use the remaining balance towards a new PCP deal. However, if you want to settle early, you will be required to pay the settlement figure and any outstanding finance you owe which can be quite costly.
It is possible to sell a car with outstanding finance on it but you should always let your finance lender know first before you decide to do anything. You will need to obtain a settlement figure from your lender and also how much your car is worth on the market. You can sell your car to dealers and car buying services and even private buyers, but you would need the lenders' permission to do this. In an ideal world, the cost of your vehicle will cover the settlement figure. But you may need to cover the cost of the remaining finance so it's worth bearing this in mind.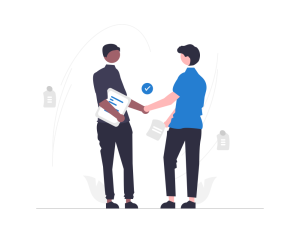 3. Part-exchange your current vehicle
You can part-exchange your current car if it still has finance on it, but you will need to obtain a settlement figure. You will also need a V5C logbook in your name and a valuation of your current car. You can then use the value of the car towards a new car through a dealership or a car finance broker like us! 
4. Secure finance for your next car
Once you've decided how you're going to change your car whilst on finance, it's now time to get a new car. When you apply with us, we help you secure a finance deal with affordable monthly repayments! We don't require any deposit and our car finance experts can assist you with any questions you may have. You can then get any car from any FCA-approved dealership across the UK!