Best gifts for car enthusiasts in your life
Our car lovers' Christmas gift ideas 2023 is here! The festive season is upon us yet again and usually we're left scratching our heads as to what to get the car enthusiasts in our life for Christmas. Well not to worry, we have put together the very best Christmas gifts so you can put a smile on your loved ones' faces this year. With a range of budgets to suit and everything from driving experiences to car cleaning gadgets, we're sure you can find something in our Christmas gifts for car enthusiasts guide.
Gifts for Car Lovers 2023:
Car Cleaning Putty
LEGO Icons Chevrolet Corvette 1961.
Big Toys Monster Truck Experience
GP Legends Print
Nextbase 622GW Dash cam
Personalised Car Air Freshner.
Porsche Ice Cube Tray
The Silverstone Experience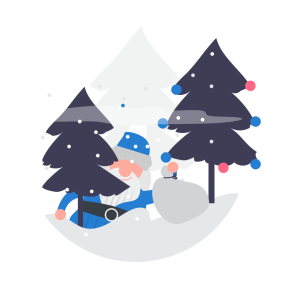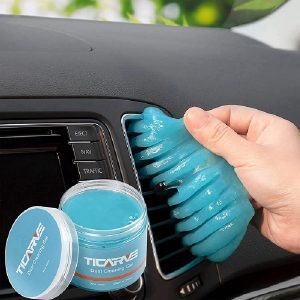 Ok, so we admit it's not the most exciting but this gel putty is all the rage! The car cleaning gel putty has been designed to clean out the hard-to-reach places in your car. It's a great little tool for removing, crumbs, dust, hair and pretty much anything from nooks and crannies such as air vents or cup holders. The cleaning gel material is kind to the skin, none sticky to the touch and has a light lavender scent too! Not only is it great for use in the car but it's also so versatile! You can use it to clean your keyboard, computer and electronics too.
Price: £7.99
Where: Amazon.co.uk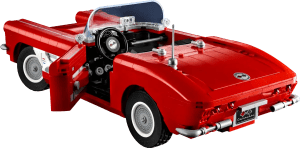 2. LEGO Icons Chevrolet Corvette 1961.
If you're looking for the perfect gift for a car enthusiast, we may have found the one. If the car lover in your life enjoys LEGO, the LEGO Chevrolet Corvette 1961 is simply one of the best kits you can buy for adults. This set is packed with authentic touches from the 1961 Roman red convertible and features the signature tail lights, classic 'Ducktail' rear and a choice of hard top or open top! 
Price: £129.99
From: Lego.com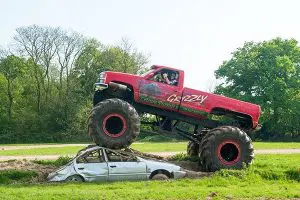 3. Big Toys Monster Truck Experience
The Big Toys Monster Truck experience is one that certainly won't be forgotten in a hurry! Not only can you experience different terrains and a range of activities but you also get the opportunity to drive one of the UK's largest monster trucks, the American "Grizzly". During the experience, you get to drive three of the 'big toys' models and take part in a time trial competition to see if you're faster than previous participants! The experience is valid for 12 months once purchase and can be one of the best Christmas gifts for car enthusiast for sure!
Price: £229
From: Virgin Experience Days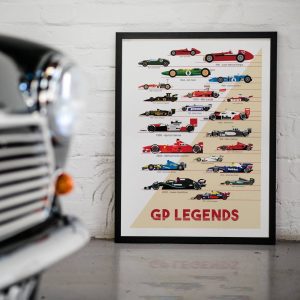 The GP Legends print is the perfect addition to any office, bedroom or man cave! This funky print celebrates Grand Prix winners in history and is the perfect gift for any Grand Prix lover. This print features some of the most famous winners ever and includes the cars of 1963's Jim Clark, 1990 Aryton Senna, and 2000 Michael Schumacher and finishes with 2021's Max Verstappen. There are multiple sizes to choose from and also framed or unframed options but we like the A4-sized unframed 21cm x 29.7cm best.
Price: £24.99
From: Not on the High Street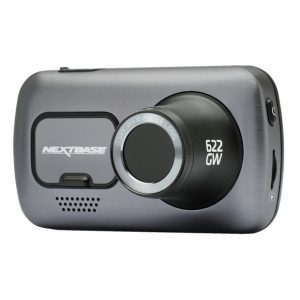 5. Nextbase 622GW Dash cam
If you're wondering whether you should get a dash cam for your vehicle, this may be the time to invest for the car lover in your life. Not only are dash cams growing in popularity but they can be a great tool for keeping you safe on the road and also to help with any insurance claims. One of the best dash cams for your car is the Nextbase 622GW as it has the highest footage quality out of many of the leading dash cams on the market. It comes with some handy features too such as Alexa voice activation and What3Words integration.
Price: £269
From: Halfords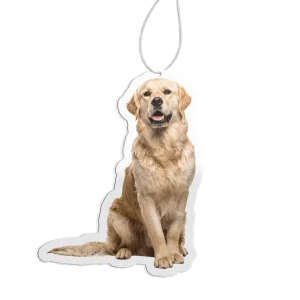 6. Personalised Car Air Freshener.
If you're stuck on what to get someone, these personalised car air fresheners are great! You can choose your design and upload your photos to make a truly unique gift. Choose anything from a photo of their pet, their better half or their beloved car and turn it into a car air freshener! You can choose the scent and receive your order in just a few days too! 
Price: £14.99
From: FRESHENiFY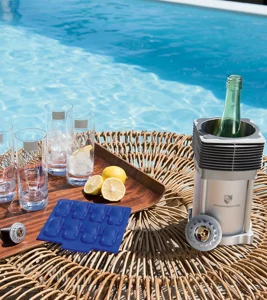 Liven up any party with these Porsche shaped ice cubes! The silicone tray is easy to fill, simple to empty and is a great accompaniment to any car lover's favourite tipple! The mould makes 8 ice cubes in the shape of the famous Porsche logo and is the perfect little stocking filler! This mould can also be used to make Porsche-shaped chocolates or pralines too for something a little more special. 
Price: £17
From: Porsche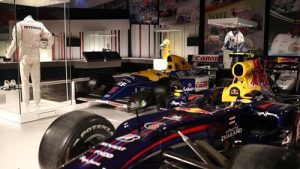 8. The Silverstone Experience
The Silverstone Experience is based at the Silverstone Interactive Museum in Northhamptonshire, UK. It's one of the best gifts for car enthusiasts if they love all things motorsports. Get your racing suit on and experience Silverstone like never before! The Silverstone gift voucher entitles the recipient to visit the museum within a year of purchase and they can see amazing memorabilia from 70 years of motorsports and explore over 60 interactive displays! The Silverstone Experience is a great choice for both adults and kids alike.
Price: £25 (Adult) & £15 (Under 16)
From: Silverstone Museum
There you have it, the ultimate Christmas gifts for the car enthusiast in your life. Here at Refused Car Finance, we love the festive season and are always on the lookout for the best Christmas gifts. We will keep updating this post with new bargains and best sellers so you can treat your loved one this year!