When is the best time to buy a used car?
Wondering what the best time to buy a used car is? We've got you covered! We're experts in used car finance so we know it can be hard to know if you're getting the best car finance deal at the right time of year! When it comes to getting a car on finance through us, the time of year you choose to buy a car doesn't really matter. We can offer a whole range of finance offers from some of the most trusted lenders in the UK all year round! We then help you select the best car finance package for your circumstances. But, it's worth noting that the value of used cars can fluctuate throughout the year. Our guide below helps you explore when is the best time of year to buy a used car.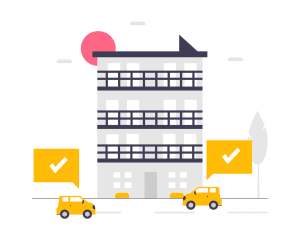 1. Buy a car before the new registrations
Each year, in March and September, the new car registrations are released. It's a really exciting time for new car dealers as their showrooms will be filled with the newest cars on the market. For a used car buyer, this could be one of the best times to buy a used car! Dealers will want to clear some of their existing second-hand stock and could offer you a good deal on a used car. They may even consider a lower price in order to get the old stock out the way. This means February or August could be a great time for you to get a good deal on a second-hand car. 
2. Head to the dealer after the new car registrations
Similarly to the above, if you're looking for a car and have missed the new registrations, you could consider shopping round after they have been released. When drivers flock to the dealer to pick up their shiny new cars, part exchange cars can be in abundance. A car that has been brought in as a part exchange will be prepped for the dealer to sell on – this is where you come in! You could grab a great deal on a used car by taking advantage of the sudden in flux of cars that dealer will wan ttgo shift. 
3. At the end of each quarter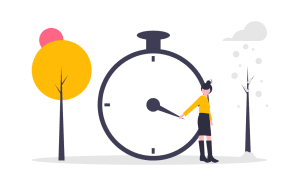 Just like many businesses across the UK, car dealers work to quarterly targets. If the sales team haven't hit their targets for the quarter, you could benefit from a great deal on a used car to help them shift their stock! It could give you more negotiation power to haggle on the price in order for them to get the sale from you! Shopping for your used car in March, June, September or December could mean great savings for your pocket. 
4. Buy a convertible in the winter
Ok, so we don't mean buying a car in December, but buying a convertible car before the summer can save you money. When the weather is hot, the demand for convertible cars goes up. You could get a better deal on a used car if you buy when demand is lower. Buying a convertible car before spring or just after summer could grab you a bargain. Similarly, you could get a better deal on an offroad or SUV in the summer months when demand is low and you'll be ready in time for the winter!
Shop our best convertible cars 2022.
5. Save money between Christmas and new year
We know that many of us don't have a lot of money lying around in December. However, if your car finance agreement has ended or you are saving to purchase a car, you could wait till Christmas to get a car. December and January are renowned for being quiet times for the car industry. You could bag yourself a great bargain on a used car if you buy it between Christmas and New Year when demand is at an all-year low.
How to get a good deal on a used car:
When it comes to getting a used car, there are a few ways in which you can be savvy about the car buying process.
Know your budget. No matter which car you buy, you should always shave your finances in order before you start shopping. When it comes to getting a car on finance your affordability is key and you should never borrow more than you can afford to pay back.
Test drive to your heart's content. When you get a used car, it's important that you like the car you're driving. We recommend test-driving a range of cars within your budget to see which you like best and also taking them on different types of terrains to see how they perform. Top tips for test driving a car. 
Check the car over in clear weather. You should do your own checks of the vehicle you want to purchase and make sure everything looks okay. You should try to do this during the day and in good weather conditions. Don't be afraid to take your time to check the car over and make sure you're happy before purchasing.
Check the car's history. When you buy a used car, you can't be sure of its history before you. You can get vehicle information from the DVLA about the car you are wanting to buy.
Check out our complete checklist when buying a second-hand car for more.
Is now the best time to buy a used car?
If you're in the market for an affordable used car finance deal, we can help! Simply make a no-obligation application with us and we can have a decision for you in a matter of minutes!