Kelsey's car finance story
Car finance doesn't have to be confusing and many people get car finance for a range of different reasons. We love sharing our customers car finance stories with you and this time we will be sharing Kelsey's car finance story. Just like
Carol
and
Darren
, Kelsey chose Refused Car Finance to sort her finance and get the best deal for her circumstances.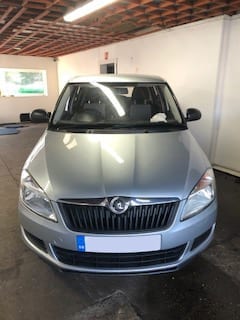 Like many of our customers, Kelsey had applied with Refused Car Finance after seeing one of our adverts on Facebook. Kelsey had been searching for car finance but was struggling to get approved as she didn't have any credit history. It's very common for people to get declined for no credit car loans, so when Kelsey's application came to Refused Car Finance, we knew exactly how to help her!
Kelsey had never had a car on finance before and while applying she said she was worried that her car finance deal "was a hoax". It can be scary putting your personal details onto a website that you have just came across but with Refused Car Finance, you can be ensured that your information is safe and confidential, and we are verified and regulated by the Financial Conduct Authority.
After speaking with our contact team on Facebook Messenger, Kelsey was then assigned to one of our Finance Expert, Jacob, who helped her every step of the way. Kelsey had applied with us and was approved in just 2 minutes with one of our most popular lenders! Jacob then helped her to find a car within her finance budget. "I was looking for a Ford Focus but with the help of the lovely team member I found a better car for me and ended up choosing a Skoda Fabia" (as pictured above).
Kelsey was approved in just 2 minutes!
When searching for car finance, Kelsey had said she wanted a "friendly and easy service and help finding the perfect car for me". Which is exactly what she got! After picking up her car and driving away happy, she left us a glowing review. Kelsey had said the best bit about using us was "how easy it was and the supportive representative I had who was always there to answer my question no matter how stupid they were". Kelsey enjoyed working alongside our finance expert Jacob who was "absolutely amazing, easy and supportive throughout the process."
Ready to start your car finance story?
Kelsey got the finance deal that was right for her and a car that she loves. Apply today and one of our finance experts will be in touch.