From today (Monday 12th April), car dealerships will be able to reopen after a 3-month break. The easing of the latest UK covid-19 lockdown means that non-essential shops such as car dealerships are now allowed to reopen to the public. Driving lessons in the UK will also resume today.
Car dealers have been allowed to offer customers click and collect and delivery services to get a car during the latest lockdown in a safe and risk-free way. But from today, they can open their showrooms once again and welcome visitors inside. This is great news for the motoring industry and car finance brokers like us!
Is it safe to visit car dealerships?
Recently, car dealers have been provided with new sector-specific guidance to make sure the care of customers and staff is the priority. The document has been devised by the SMMT and NFDA to cover best practices and customer experience. This covers from booking appointments to test drives and showrooms experiences, and aftersales practices.
Mike Hawes, SMMT chief executive, said: 'It's been a long wait, but automotive retailers are ready, willing and able to welcome customers back into showrooms.
'While click-and-collect has helped the sector survive, it cannot replace the experience of choosing and test driving a new car in person.
'Reopening these premises will also boost UK car manufacturing, as the reduced demand caused by their closure has led to months of lower production.'
He added: 'Consumers returning to showrooms will notice some changes, not just in the updated Covid safety measures, but also in the increasing choice of new car technologies and there are now more 'green' choices than ever before.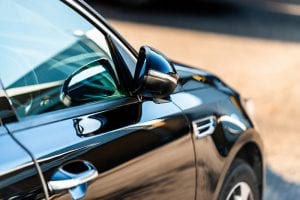 What are the new car dealership safety rules?
These guidelines include the implementation of an appointment system, limiting the number of people in a showroom or service centre at any given time. Both staff and customers will have to adhere to social distancing rules, as well as wearing a face covering (unless exempt) or appropriate personal protective equipment (PPE).
Buyers will be able to take unaccompanied test drives of a car but where this is not possible, face coverings, open windows and sanitisation of the car are recommended. All cars should be cleaned before and after use, and any dealerships that cannot comply with social distancing regulations or safety measures will be expected to stay closed.
Other measures include hand sanitiser in showrooms and the completion of paperwork digitally rather than in person. All customer cars in for servicing or repair will also be cleaned before and after work is completed.
What do the new rules mean for Refused Car Finance?
We've been safely operating for business for a number of months with many of our staff staying safe at home. The reopening of car dealerships is a great step forward for the motor industry and us as a business. Our process is still the same and as straightforward as ever but now you can visit a dealership to choose the car you want! Walking into a dealership with your finance already sorted is a great way to ensure that you get the best deal for your circumstances.

Apply online using our 2-minute application form. We only provide a soft search on your credit file which doesn't harm your credit score.

We then match you up with the most suitable lender for your circumstances. We have affordable car finance options for people with bad credit.

Take your car finance deal to any reputable UK dealership that is verified by the Financial Conduct Authority and get the car that you want!
If you're not yet ready to venture out to dealerships, you can also still apply online with us and browse cars online. Many dealers will still be offering click and collect or delivery options too!
When do driving lessons resume?
The DVLA has also confirmed that from today, driving lessons can resume and learners can book in for their driving test after the 22nd April 2021 in England and Wales. The rules are slightly different in Scotland as lessons can resume on 26th April and driving test to return on 6th May 2021.
Learner drivers will have to follow strict rules in order to take their tests. They shouldn't arrive more than five minutes before their appointment time and must thoroughly clean the inside of their car before the test takes place. Examiners will also conduct their own cleaning of various surfaces.
Find out how to pass your driving test. 
Face coverings are mandatory unless drivers have a health reason for not wearing one. At least one window will have to be open on each side of the vehicle throughout the test in order to promote airflow: the DVSA advises drivers to dress appropriately for the weather.
Examiners are encouraged to wear disposable gloves as well as face coverings and driving instructors will not be permitted to sit in on tests, as is usually allowed.
In order to limit the amount of time spent in the car, a 'serious or dangerous fault' that causes the driver to fail will result in the immediate end of tests, with drivers directed straight back to the test centre.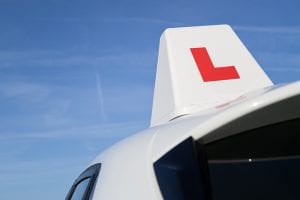 Ready to get started?
Get the car you want and an affordable finance deal that's right for your circumstances!