Receiving a bus lane fine is no laughing matter! You will be charged a fixed penalty notice of £90 which you will need to pay within 28 days of receiving the PCN (Parking Charge Notice). If you pay within 14 days though, the charge is reduced by 50%. The best way to pay a bus lane fine is within 14 days to benefit from the rescued charge and you can do so by paying online, over the phone or by post. But what do you do if you don't agree with the PCN for driving in a bus lane fine and what are your rights when it comes to appealing a bus lane fine?
Are you allowed to drive in a bus lane? 
The short and sweet answer is no you aren't allowed to drive in a bus lane if you are driving a car. However, most bus lanes allow the use of taxis, bicycles and motorcycles to use the lane at any time. You may be able to drive through a bus lane if it is out of peak hours. The bus lane will usually be accompanied by a road sign that indicates the times when you would be allowed to use the lane, but it's always worth checking first. It's never worth taking the risk though as bus lanes are usually monitored by a camera and failing to comply will result in a bus lane fine.
You could use a bus lane in the ven of an accident on the road or if there was an emergency service vehicle that needs to get past you. But as soon as you have overtaken a hazard or the vehicle has passed, you should then move straight back into your designated lane. 
Why might you want to appeal a bus lane PNC? 
You have recently sold the car and no longer own the vehicle.
The vehicle was stolen at the time.
The vehicle was being kept by a dealer, scrap yard, or insurer or had been recently repossessed.
The penalty charge value exceeds the amount expected.
The vehicle was permitted to be in a bus lane at that time e.g during the stated times advised on the road sign.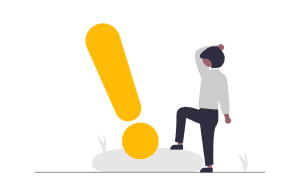 Can you appeal a bus lane fine? 
If you believe your penalty charge notice has been issued incorrectly for driving in a bus lane, you can appeal it. When you received your PCN, there are a number of steps you can take to appeal a bus lane fine.
1. Don't pay. As soon as you pay the Penalty Charge Notice, you won't be able to appeal it. 
2. Gather your evidence. Before you appeal, it can be a good idea to have all your ducks in a row first. You will provide evidence in writing to the council when you appeal a bus lane fine and you can include photographs, witness statements, and/or recipes to help prove your case. 
3. Contact your local council. Get in touch with the council that issued the Penalty Charge Notice, you'll need your PCN number handy and then you can put your case across as to why you think you should not have to pay a bus lane penalty charge. If your appeal is accepted, you will be contacted by the council and the PCN will be cancelled and there is no more action to take. 
What happens if your bus lane fine appeal is rejected? 
If your bus lane fine appeal is rejected, you will have 14 days from the date of response from the council to pay a reduced PCN fee of £30 and they will provide a reason why your appeal was rejected. If you disagree with the rejection, you can escalate the issue to the Traffic Penalty Tribunal. The TPT decision will be final and if you decide to take this route, you can no longer pay the reduced fee of £30 and will have to abide by the final outcome. 
If you fail to pay your PCN at any point or within any of the agreed time frames, the matter will be escalated and the council can apply for a Warrant of Execution or a CCJ in your name.