There's nothing quite like a good ol' Christmas singalong in the car! In fact, 9/10 drivers admitted that hearing a Christmas song lifts their mood when driving. Whether you've already broken up for the Christmas holidays, you want to get in the festive spirit or you need some motivation to get to work over the festive period, we've got you covered with the best Christmas driving songs! We've put together what we think is the ultimate Christmas driving playlist. Do you agree?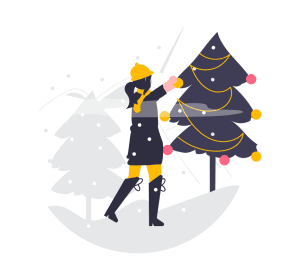 1. Fairytale of New York – The Pogues and Kirsty MacColl

The Pogues and Kirsty MacColl released Fairytale of New York in 1988 and it's still a classic today. Whilst there is a lot of controversy around the lyrics used in the song and many radio stations choosing not to air it, it remains a popular choice for one of the best Christmas-driving songs. The Pogue's front man Shane Mcgown sadly passed away on 30th November 2023 so let's raise a parting glass and add this song to your Christmas playlist in remembrance. 
2. All I want for Christmas is You – Mariah Carey
They do say the old ones are the best and Mariah Carey knows that is true. In 1994, she released All I Want for Christmas is You and since then, many drivers think Christmas has never truly arrived until they hear those famous lyrics.
3. Driving home for Christmas – Chris Rea 
Probably one of the most fitting songs on our list of the best Christmas songs to drive to is, of course, Driving Home for Christmas. Middlesbrough-born Chris Rea released the hit classic in 1988 and it was written by Chris when he himself was driving home around Christmas time!
4. Last Christmas – Wham
Wham! released Last Christmas on the 3rd of December 1984 and spent 5 weeks at number two in the UK singles chart. However, it wasn't until 36 years after it was released that it managed to get its first number 1 in the UK Top 40 chart!
5. Merry Xmas Everybody – Slade
Often confused with the similarly named Merry Christmas Everyone by Shakin' Stevens, Slade released Merry Xmas Everybody in 1973. The British rock band had much success with this song and you'll no doubt be familiar with the iconic "It's Chriiiiiiiiiiiiiiiiiiistmaaaaaaas!" from lead vocalist Noddy Holder.
6. Do they know it's Christmas? – Band Aid
Do they know it's Christmas? is one of the biggest-selling charity singles ever released. In 1984, Bob Geldof was joined by a whole host of celebrities to form the supergroup. Some of the biggest names included Sting, George Michael, Bono, Simon Le Bon and Boy George.
7. Merry Christmas Everyone – Shakin' Stevens 
In November 1985, Shakin' Stevens released the hit single Merry Christmas Everyone. It was originally meant to be released the year before but 1984 was the same year as Band-Aid and Wham! brought out their Christmas songs! So, Shakin' Stevens decided to wait another year and successfully managed to take the Christmas number 1 top spot in 1985.
8. White Christmas – Michael Bublé 
For many people, Christmas isn't Christmas without a bit of Bublé. Michael Bublé released White Christmas in 2003 and the song was part of his Christmas album. White Christmas is a cover of the original by Bing Crosby and went on to have massive success as one of the best Christmas songs to drive home too.
9. Let It Snow! Let It Snow! Let It Snow! – Bing Crosby
One of the most famous songs featured on our list is Let It Snow by Bing Crosby. It was actually first recorded in 1945 for Vaughn Monroe but most of us will be more familiar with the 1962 version by Bing. It's featured in many of the best 'Christmas' films such as Die Hard and Die Hard 2!
10. It's The Most Wonderful Time of the Year – Andy Williams
Last but not least, is one of the oldest Christmas songs to drive home to. In 1963, Andy Williams had huge success with It's the Most Wonderful Time of the Year. It's also the song that helped Andy get the nickname 'Mr Christmas' and has been well-loved since it's release.