If you are living in Leeds and are looking for car finance to buy a second-hand car, then you need Refused Car Finance. Whether you have been refused credit elsewhere, or you are worried a less than perfect credit rating may tarnish your chances of being approved, you will be pleasantly surprised to hear that we can still help.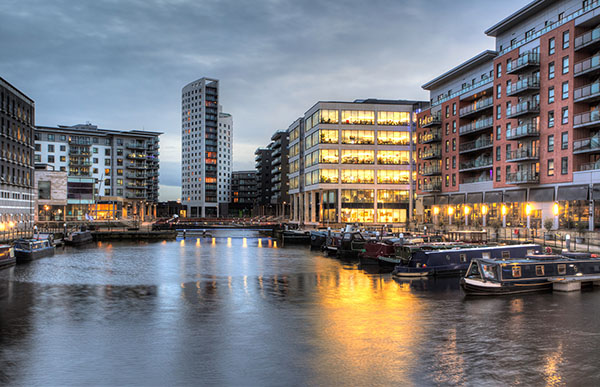 Used Car Finance in Leeds
You can get finance for a huge range of makes and models of cars when applying for car credit through us. You are free to choose the car you want to finance. We help you get the finance to do it.
Depending on the lender you get matched with, there may be certain criteria put in place to secure your loan. Typically, however, you are free to choose a car from any FCA approved car dealer. If you would like to find out more about the car makes we finance, then you can visit out car finance page.

Who can get Car Finance in Leeds?
The following people have received a car finance offer from at least one of our lenders:
Unemployed
Self-Employed
In Part-Time Employment
Zero Hours Contracts
In Receipt of Benefits
Young Drivers
Provisional License Holders
Carers Allowance
Disability Allowance
Ex Bankrupt
Bad Credit Ratings
Military / Armed Forces
Guaranteed Car Finance Leeds
Guaranteed car finance in Leeds is the same as guaranteed car finance elsewhere. In short, it doesn't actually exist. No company can say with 100% certainty that you will be approved for car finance. Each car finance lender has its own criteria, more often than not it comes down to your affordability. If you have not provided this information then it's impossible to know if you can afford a loan and therefore impossible to know whether you will be guaranteed to receive car finance. Our advice is to stay far away from any company who claims they can guarantee you any sort of finance.
So, if we can't guarantee you car finance in Leeds, what can we do?
If you are looking for bad credit car finance, or car finance on benefits, we have a specialist lending panel designed to help you. This means that rather than send your application to a huge number of lenders in the hope something sticks, we target the lenders who are most likely to accept you. This is so important as every time a lender takes a look at your credit report they could be leaving a mark behind. The more your credit report is looked at by lenders carrying out a hard search, the more it has a negative effect on your credit score. Therefore, by sending your application to just the lenders we think might approve you, we are preventing any unnecessary damage to your report.
We don't just help those who struggle to obtain finance, with over 60 lending products by a large number of providers, we can help anyone find the most suitable lender for them.
Applying for Leeds Car Finance
Applying is free and quick. All you have to do is fill out our short application form by hitting the red apply button below. You will soon receive a phone call from a member of our customer contact team who will confirm your application details are all correct. From there, we will do the hard work of matching you with the best car finance lenders. Once we have an approval for you we will let you know. Once you have accepted one of the car finance offers you can then go car shopping. From applying to driving your car away can take less than a week!
Already have a car on finance and are looking for a better deal? Refused Car Finance also specialise in refinancing. Find out more about refinancing a car loan.
How do I get to Refused Car Finance from Leeds?
If you would like to get car finance in Leeds through Refused Car Finance you may be wondering where we are? Currently, our main office is located in Newcastle upon Tyne. If you want to come over and pay our team a little visit, (and maybe get some paperwork signed), then you can use the map the left for directions.
Travelling from Leeds to Refused Car Finance is easiest via car. However, the map also will show you times and directions by other modes of transports. That said, we don't recommend the walking option. But that's just us.
Get Leeds Car Finance Today
Join thousands of our applicants who receive a car finance offer.