Read Michelle's Car Finance Story
We are delighted to share another car finance story with you here on Refused Car Finance. Today, Michelle has kindly shared her experience with Refused Car Finance and how she got her finance sorted and into the car she wanted!
People consider getting their next car on finance for all sorts of reasons. For Michelle, it was because her current car was on deaths door and she was worried she might end up hanging on to a car causing her more trouble than good.
"My old car would definitely not pass it's MOT this year and the repairs would cost more than the actual car itself!"
Deciding that a newer car made more sense than keeping her current one limping on, Michelle decided that car finance was the best option for her.
"I searched numerous car finance companies and also applied to many online. The majority replied requesting a guarantor which was not what I was looking for. Or they asked for a deposit, which I was not able to provide. I wasn't in a great financial position to purchase a new car!"
Things were about to take a much better turn for Michelle though.
"Then I received a telephone call from Dan who listened when I explain what type of finance I needed."
Dan matched Michelle up with a no guarantor and no deposit car finance package. Michelle was even surprised at the low rate Dan secured her.  
"He found the best interest rate, which was much lower than I expected."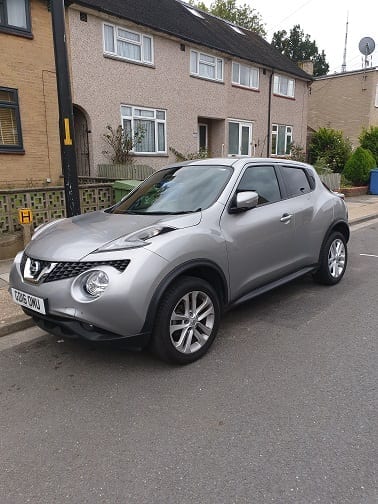 Now that the finance was in place it was time to get the car sorted. Knowing that she wanted a grey or silver Nissan Juke 1.2, our team got to work. Jacob liaised with the Nissan dealer on Michelle's behalf to ensure that the car was the right fit for Michelle and to help with any documentation.
Would Michelle recommend Refused Car Finance to anyone else?
"I liked how Dan shopped around for the best interest rate for me and Jacob liaised with the Nissan dealer so I was able to collect my car within a week!"
If you are also looking for car finance without a deposit and don't have a guarantor to support your application, why not give us a try? We helped Michelle; we would love to help you too!