If you've never taken anything out on finance before and you don't have any debts then it can be very frustrating if you are struggling to get approved for car finance. You might be left wondering why you aren't getting accepted – we're here to explain why and what you can do to make sure you get approved!
I don't have bad credit – why am I struggling to get approved?!
To receive any kind of credit you will generally need to have some sort of credit history. Your score will affect which lenders you can use and what interest rate you are given. Your credit history will affect your ability to apply for various things such as personal loans, credit cards, overdrafts and car finance.
Not having any debt or credit can seem like a good idea but it gives lenders no evidence of your ability to repay. Credit scoring is essentially about predicting your future behaviour and it isn't easy for lenders to do this if you have little or no credit history!
How do I build up my credit history?
Building up your credit history can be done with a little bit of time and patience. One of the easiest ways to build up a credit history is to apply for a credit card. Start with a small limit – you don't want to spend so much that it's impossible for you to repay. If you can't get a credit card then you can apply for a specialist 'credit builder' card which is designed specifically for helping people with no credit history build their up credit.
They generally have a lower spending limit and higher interest rates but if you are only using one to establish a credit history then it is ideal. Once you're on the credit ladder it only becomes a matter of keeping up with your payments to maintain a good score.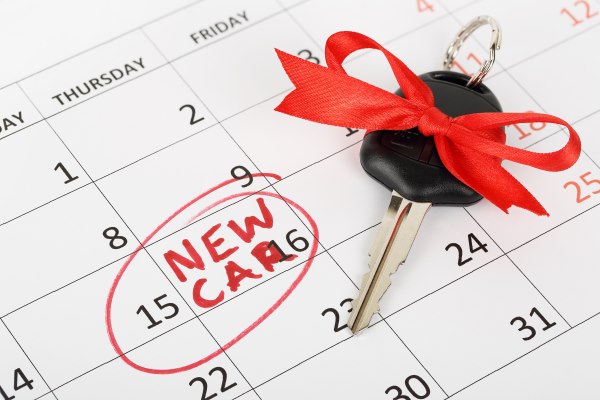 Can Refused Car Finance secure me no credit history car finance?
If you've built up your credit history you will find it easier to get car finance. If you can't wait to rebuild your credit history then there is a couple of other things you can do to strengthen your application before you apply.
Register on the electoral roll – If you haven't done so already, register on the electoral roll and if you're already registered then make sure that your details are up to date. This helps lenders identify you easily and trace your address.
Increase your deposit – By putting a little bit more down than the usual 10% for your PCP or HP deal it can sometimes reassure lenders that you have the ability to make your repayments.
Sever any ties with those who have bad credit –  If you've had financial ties with someone in the past it can be a good idea to sever those ties if you no longer need them. If for example, if a past partner has fallen into bad credit and you are still linked to them, it will affect your credit rating. It's easy to remove yourself from being associated with them; simply issue a notice of disassociation and the credit reference agencies will make some checks, after which they should be able to remove this person from your file.
Use a guarantor – This is often seen as a last resort for many people as it can be uncomfortable to ask someone to be your guarantor. A guarantor is essentially a person who agrees to repay the finance to the lender should you fall behind on your payments and default the loan. The guarantor will be liable for the debit if it isn't paid so it is quite a responsibility to take on. You should consider this carefully when you choose to take out a guarantor loan.
Ready to apply?
We have a panel of specialist lenders which ensures we can cater to people with a wide range of circumstances – this includes anyone who doesn't have a credit history!
✓ We charge no customer fees
✓ 98.4% approval rate
✓ Buy a car from any dealer