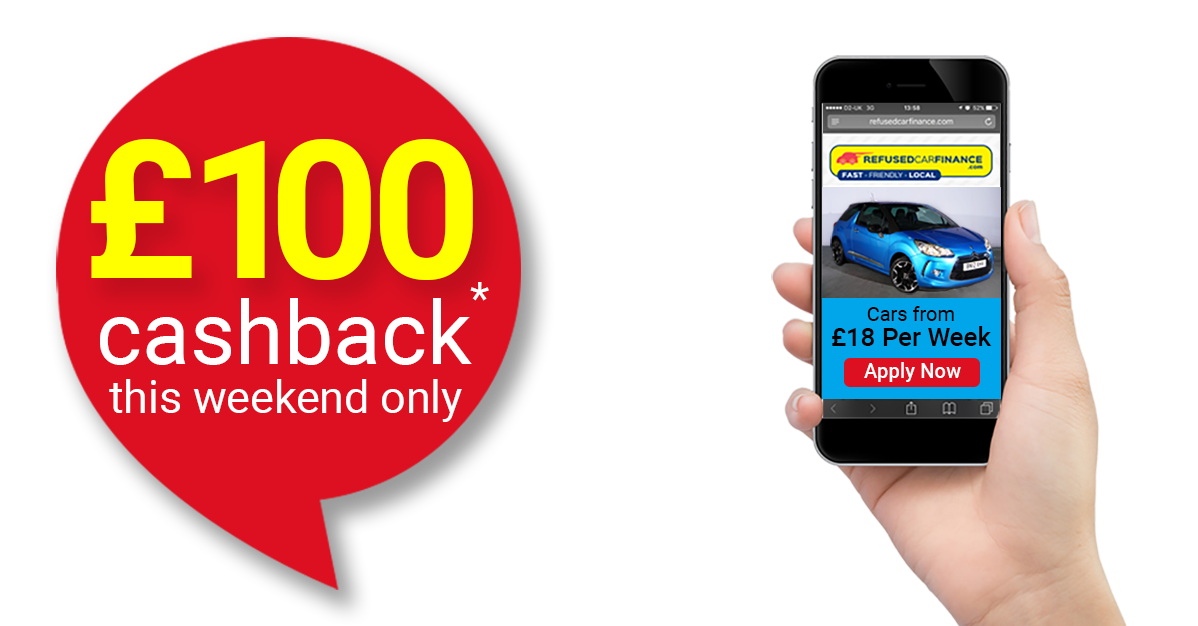 Find the best black friday deal at refused car finance
Get £100 CASHBACK when you apply for finance this weekend!*
Lets get started
Fill out our 30 second application form
✓ No guarantor or deposit
If you don't have a deposit or guarantor, no problem! We can work with lenders that don't require one.
✓ Highest acceptance rate in the North East
With an acceptance rate of 98.4%, you have the best chance of getting your finance through us.
✓ Quick and easy online application 
A fast application and an instant online decision means you don't have to wait around.
✓ No card details
required
Our service is completely free of charge, so you can find the best finance deal for nothing! 

*To be entitled to the £100 cashback, you must apply through Refused Car Finance this weekend (25th - 28th November). Once you have been approved, choose a car from any FCA approved dealership. Once this has been processed and the loan has been paid out, you will be entitled to the £100 cashback.